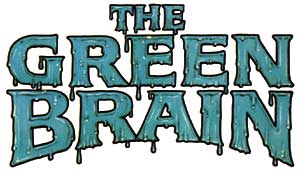 Other covers of The Green Brain.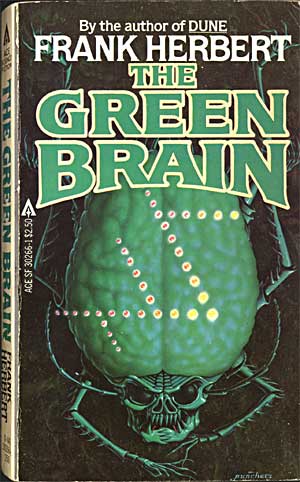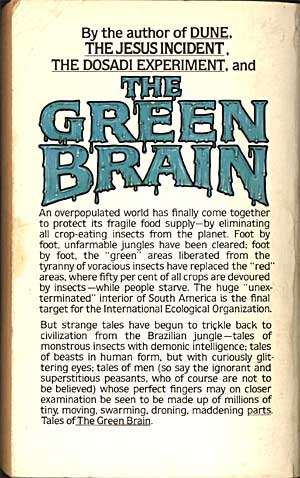 The characters:

Joao Martinho. Brazilian, but educated in North America. That's how you can relate to him, even though he is obviously foreign.
Dr. Rhin Kelly. Irish entomologist, but you'd never know it based on her behavior in the novel. Sex interest. Thoroughly unlikeable.
Dr. Travis-Huntington Chen-Lhu. Communist atheist who laughs at the mention of God. Often referred to as "the Chinese" although he is half Europeon aristocracy. Will secure victory for China by whatever means necessary. Thoroughly despicable.
Padre Vierho. Joao's right-hand man. Superstitious and cautious. The only genuinely likeable character in the novel.
The Green Brain. An enourmous god-like hive-mind made up of specialized insects. It is trying to understand these peculiar human "emotions" so that it can better communicate to mankind that they are destroying all life on planet Earth—including their own. Amusing in its infantile conjectures on human behavior. Its cruelty is almost forgiveable, because it thinks of individuals merely as parts of the whole.
Gabriel Martinho. Joao's father and an important political figure in Brazil. Black-clad and gaunt, with a bad heart, he regrets sending his son to North American for education. He plays politics and says things like "Evidence is of no importance in such a time." Thoroughly unlikeable.