Quick Novel
::: the novel written in seven hours :::
---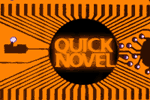 Quick Novel was written in seven hours by seven different writers in January, 1998. There are twenty-one chapters, three by each author, that flow together to form one more-or-less cohesive work. Quick Novel shows the amazing power of synergy, of what can happen when people work together. Each of the chapters is linked below.
---
There are often problems in collaborative writing situations. For example, the note below, written by one of the Quick Novel participants, clearly shows a divergence of purpose: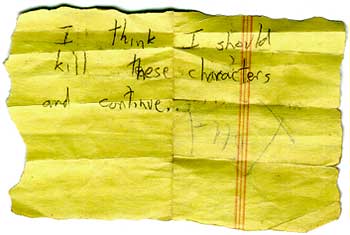 ---
For more forays into collaborative literature, please visit mediacropolis.osric.com.
---
Any questions? e-mail chris@osric.com